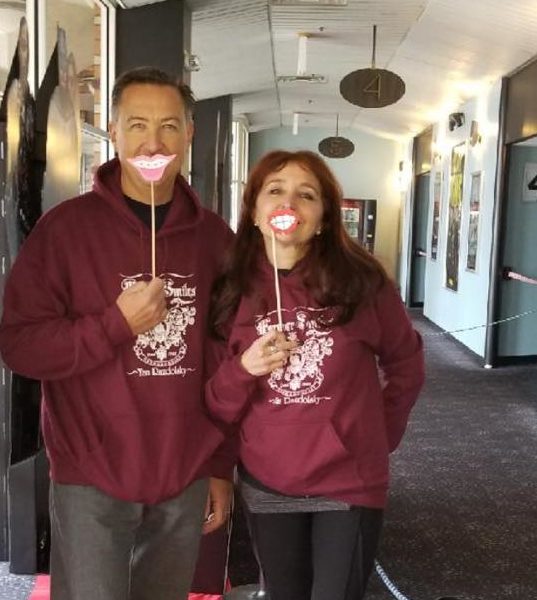 So many thanks to our wonderful Forever Smiles patients who joined us in Leaguing Up on Saturday, November 18 for the Justice League movie at Buffalo Grove Theaters. More than 500 guests joined us for our annual, holiday movie celebration. A lot of smiles all around, and a few extras to spare with the adorable selfie smiles on a stick which the Forever Smiles team had a blast posing with!
Guests, friends and family of the red-carpet, premiere movie experience also received Forever Smiles sweatshirts, popcorn and (spoiler alert) awesome movie treats!
"This annual event is something we really look forward to," said Anna Razdolsky. "The months and weeks leading up to it hold a lot of excitement for the team as we anxiously wait to see what the next big movie coming out of Hollywood for the Holidays will be."
"It's nice that there are always great movies this time of year that create enthusiasm and smiles for our patients and friends. It really boosts the spirit of the season," she added.
The Forever Smiles team really enjoyed celebrating the Holidays with all who came. See you next year!