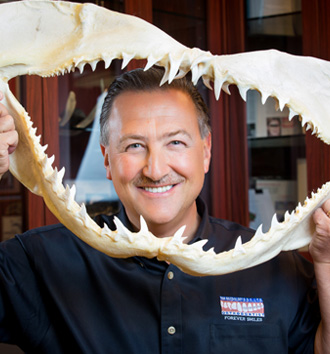 It could be said that Dr. Yan Razdolsky was destined for a career in dentistry. With a father, aunt, and cousin who were dentists, it came as no shock to his family when he, and later his younger brother, entered the dental field. "I guess you could say I grew up in the field," Dr. Razdolsky says. "It's contagious."
Since the late 1980s, Dr. Razdolsky has steadily left his mark on the orthodontic field through innovative treatment, a series of patents, and hundreds of instructional lectures to fellow orthodontists from around the world. The most appealing aspect of orthodontics is the gratification he feels at the end of each day.
"You're really changing people's lives with orthodontic treatment," Dr. Razdolsky says. "A smile is a first impression, and you never get a second chance at a first impression." Dr. Razdolsky takes pride in knowing his patients will carry that signature for the rest of their lives. And appointments when those braces come off are big events. "That makes it all worthwhile," he says.
Born in Moscow, Russia, Dr. Razdolsky immigrated to the United States as a teenager with his family in search of political asylum. It was February 1977, and Dr. Razdolsky had just graduated high school. The Razdolskys moved to Chicago to be near family who also had emigrated from Russia. He earned a bachelor's degree in biomedical engineering from the University of Illinois. Afterward, he was accepted to the University of Illinois at Chicago College of Dentistry, from which he graduated in 1985.
While in dental school, Dr. Razdolsky took some orthodontic courses, which really spoke to him, perhaps due to his engineering background. Orthodontics allowed him to apply his knowledge of mechanics, physics, and forces. By 1987, he had earned a graduate degree in orthodontics. Dr. Razdolsky went on to work for a very famous orthodontist on the west side of Chicago. "Prior to working there, I didn't think that many of the procedures he was using were even possible," Dr. Razdolsky recalls. "I spent six months there and learned more than I had in two years of orthodontic residency."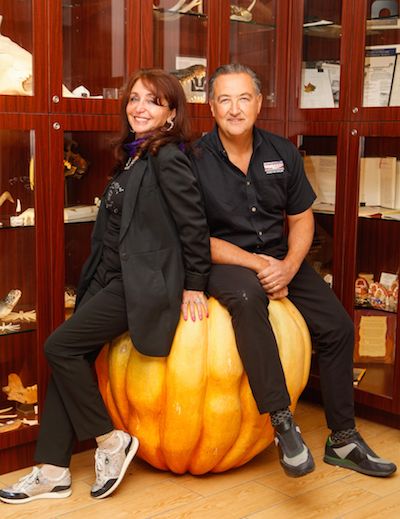 Dr. Razdolsky recalls seeing his mentor use a variety of innovative techniques from Europe. "Only years later did I understand how great he was," Dr. Razdolsky says. "It takes years of continuing education courses just to learn those techniques, and I got to see them on real patients." Many of the techniques considered innovative back then are mainstream today. That inspired Dr. Razdolsky to develop his own techniques. He held five patents on orthodontic techniques in the 1990s.
Dr. Razdolsky is a Diplomate of the American Board of Orthodontics. His professional affiliations include the American and European Associations of Orthodontists, the World Federation of Orthodontists, the Midwestern and Illinois State Societies of Orthodontists, the American Dental Society, the Illinois and Chicago Dental Societies, and the Academy of General Dentistry.
In his spare time, Dr. Razdolsky enjoys pilates, swimming, traveling, and the outdoors. He and his wife Anna have four children — two boys and two girls — and it appears as though the string of dental field careers will continue.
Their son Laniel and daughter-in-law Monika are both dentists and own a practice in Lake Forest, Illinois, Lake Forest Dental Associates.
Their daughter Elizabeth completed her Orthodontic Specialty in Atlanta, Georgia and is coming on board with our practice in October 2022. Her other accomplishments include DMD / Ph.D. degrees from University of Illinois Dental School. Elizabeth is an expert in Wound Healing and Tissue Engineering and has numerous publications.
Their son Richard received a DDS from NYU Dental School with a special emphasis on aesthetic restorations and works for Smile Obsession dental practice in Glenview, Illinois.
Their daughter Marjorey graduated from Marquette University Dental School and practices in Milwaukee, Wisconsin.
---
Learn More About Dr. Razdolsky