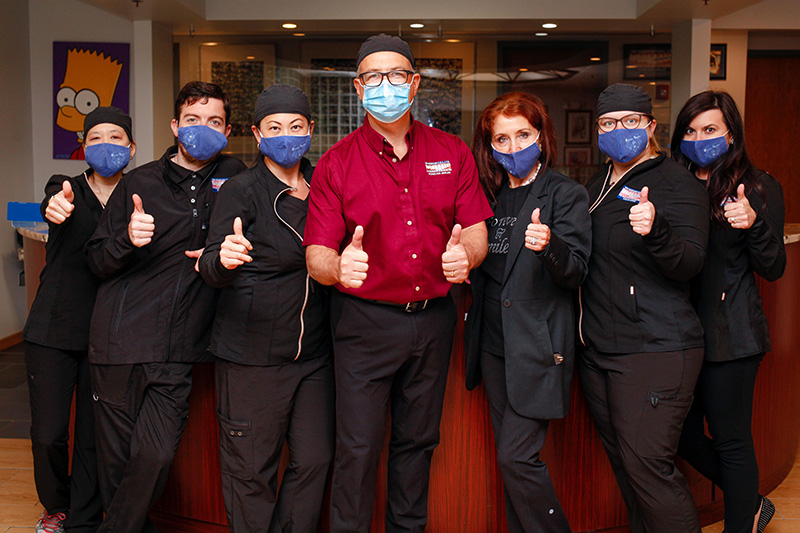 Visiting Dr. Razdolsky and your Forever Smiles team about every four to twelve weeks is an important part of your orthodontic treatment. That's why we work hard to make sure that your appointments are as convenient and productive as possible. But if you ever needed a reason to plan ahead for your next orthodontic appointment, here are seven team-approved benefits to help you understand just why we think it's a really good idea.
Pre-booking simplifies your orthodontic treatment by keeping you on track. Scheduling your appointment on the same day of the week and even the same time of day each time builds a healthy schedule and makes remembering your appointment so much easier. Scheduling later can make getting the same day, or even time of day more difficult.
Just like airports sometimes have a layover, so too could your orthodontic treatment. Much like an air traffic controller, Dr. Razdolsky programs your wires to take your teeth to the destination required for this period of time. If you come much later, your teeth are not going anywhere. Booking your appointments on a regular schedule keep your orthodontic progress and teeth on track to their next destination. For someone who's on the long road to a beautiful smile, there's nothing better for staying on track than a well scheduled itinerary.
Dr. Razdolsky books some appointments out as early as 6-10 weeks in advance and those appointment slots fill up fast! To ensure you get the time that works best for school and your parent's work schedule, book before you leave. This helps ensure optimal selection from the available dates and times. Calling the week before your required treatment affords much less flexibility since most patients have already booked their time with Dr. Razdolsky. Booking your appointment in advance means you not only get the time which works for you, but that you receive your orthodontic treatment when you need it.
Due to updated COVID guidelines, we allocate patient schedules and Dr. Razdolsky's time differently. Many of our newer policies and procedures are designed to maximize patient safety by minimizing wait times and potential exposure risk. That's why our policy requires at least 48 hours advanced notice of appointment cancellation otherwise a fee is applied. This policy ensures every patient gets the time they need, and treatment is not delayed.
Balancing the appointment nature, for example banding, bonding and longer appointments with orthodontic emergencies requires concerted effort. Your appointment with us is important to us for that very reason. Being respectful of each patient's unique orthodontic needs means that we run a very tight ship to ensure you get the time and treatment you deserve. Booking your appointment ahead ensures we make the most of your time with us.
What if something comes up? Hey, we understand that sometimes "life happens"! Just give us a call at least 48 hours in advance and we can reschedule you for the next available appointment. It may take a little time, because as we mentioned we run a pretty tight schedule, but we'll definitely get you in.
But what about appointments with your regular dentist? Yes, you should still make and keep appointments with regular dentist for cleanings and checkups every six months. That way we are sure we're all working together to keep your Forever Smile healthy and strong. That benefit alone earns a hearty thumbs up from our team!