October is National Orthodontics Health Month. At Forever Smiles, we love taking this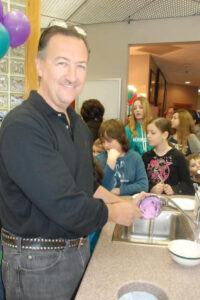 time to educate school-aged children and groups aged 7 to 13 about the fascinating field of Orthodontics. That's why we offer fun and educational field trips to our office to help teach our young community about orthodontics while simultaneously helping local schools, clubs and organizations in making a positive impact in our area.
As part of a scheduled field trip participants get a "behind the scenes" tour of our offices, meet our friendly dental and orthodontic professionals and discover how we align teeth using science and modern technology. In this fun and interactive program, we discuss our techniques and explain the importance of maintaining good oral hygiene. In addition, we serve delicious and smile-friendly snacks and participants even receive goodie bags with toothpaste, toothbrushes, floss and an age-appropriate gift.
If you know a group or organization who would benefit from an educational field trip, please reach out to Anna at anna@razdolsky.com. Perhaps together, we can inspire a future Orthodontist!