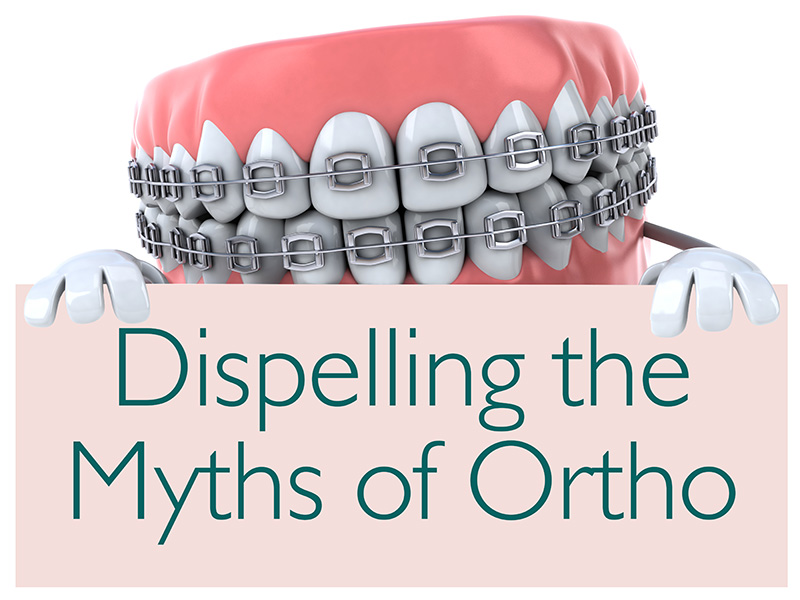 At Forever Smiles, we love what we do- from helping our patients gain confidence through the smile they've always wanted, to treating them for issues like sleep disorders and difficulties in breathing. Improving the quality of our patient's lives is ingrained in all that we do, as is our purpose to "inspire, innovate, create, restore." What's more, we like learning and even teaching others about the benefits of good oral health and he role of orthodontics to long-lasting overall health. That's why we think back to school is the perfect time for Dr. Razdolsky and the Forever Smiles team to set the record straight on six common misconceptions about orthodontic treatment and braces.
#1. Isn't anyone who provides braces or aligners is an orthodontist?
While some general dentists or online companies offer braces or aligners, only an orthodontist like Dr. Razdolsky who the additional years of advanced training can call themselves an orthodontic specialist. It's not worth the risk of permanent damage to your face and smile to allow anyone who isn't an orthodontist to attempt to move your teeth. At Forever Smiles, you're getting a team of specialists with the skills and experience necessary to ensure your best smile.
#2. Why does it seem that braces are so expensive?
Braces from Forever Smiles means you are getting a unique and fully-customized treatment plan designed to safely straighten your teeth and closely monitor your progress to ensure that your bite is the best that it can be. As a result, the cost can vary from patient to patient and should reflect the complexity of your unique case. From simple cases which only take months to treat, to very difficult ones which may take a couple of years, the benefits of having our team provide your orthodontic care will be well worth it. From our free initial consultation to flexible payment plans, we work with each patient individually to help them achieve a beautiful Forever Smile.
#3. Online companies promise straight teeth with little or no office visit. Does this work?
Heck, no! No visit means no monitoring. How can you be sure treatment is effective if you are not checking in? The reality is that the health of your gums, teeth and jaws cannot be monitored during treatment if you don't come in regularly. Even the most carefully planned treatments need to be closely monitored to ensure that your treatment stays on course. Dr. Razdolsky and the team check each and every patient to ensure treatment is on schedule. And should a problem arise, they can develop a mid-course treatment correction as needed.
#4. On the internet I read I can have straighter teeth with clear aligners in just 20 months. Is this true?
Orthodontic treatment requires careful, controlled movements of the teeth to ensure they are moving into proper position. What's more the type of appliance, whether brackets and wires or clear aligners also makes a difference in treatment. From simple cases which may only take a few months, to the more complex which may take longer, Dr. Razdolsky has the expertise to deliver great results in the least amount of time required for your unique case. What's more, he stays up on the latest developments in the industry so he's able to develop treatment using all matter of appliances to ensure the best possible care of your Forever Smile. It's not worth the risk to have someone who is not a qualified orthodontist offer you treatment because of the possible irreversible damage that could occur.
#5. My teeth don't look so bad. I don't need braces.
There's so much more to orthodontic treatment than meets the eye. Improved appearance is the most obvious result, but when teeth and jaws are aligned the function of biting, chewing and speaking are also better. So, a beautiful Forever Smile is not just the visible sign of good oral health, it sets the stage for overall well-being. Orthodontic treatment from Dr. Razdolsky actually plays a larger role in a patient's healthcare than most people realize.
#6. I read before that orthodontic evaluation should be as early as the age of seven. It must be too late for me.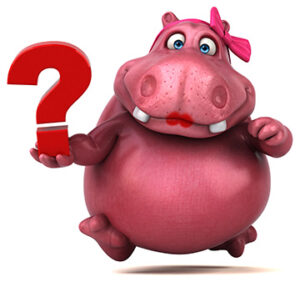 That's not true! You are never too old to benefit from orthodontic treatment. We see patients young and old and believe age should never be a factor when it comes to getting a healthy, beautiful Forever Smile. It is important to note however, that adult cases may be a bit more complicated and it may sometimes take a little more time and patience. That's why it is critical that adult patients only seek treatment from a qualified orthodontist like Dr. Razdolsky. Through his extensive training, expertise and experience he can develop a treatment plan tailored to each patient's unique situation or needs, and ultimately deliver the best overall result.